Dortmund taunt Bayern with Solksjaer's Manchester United kit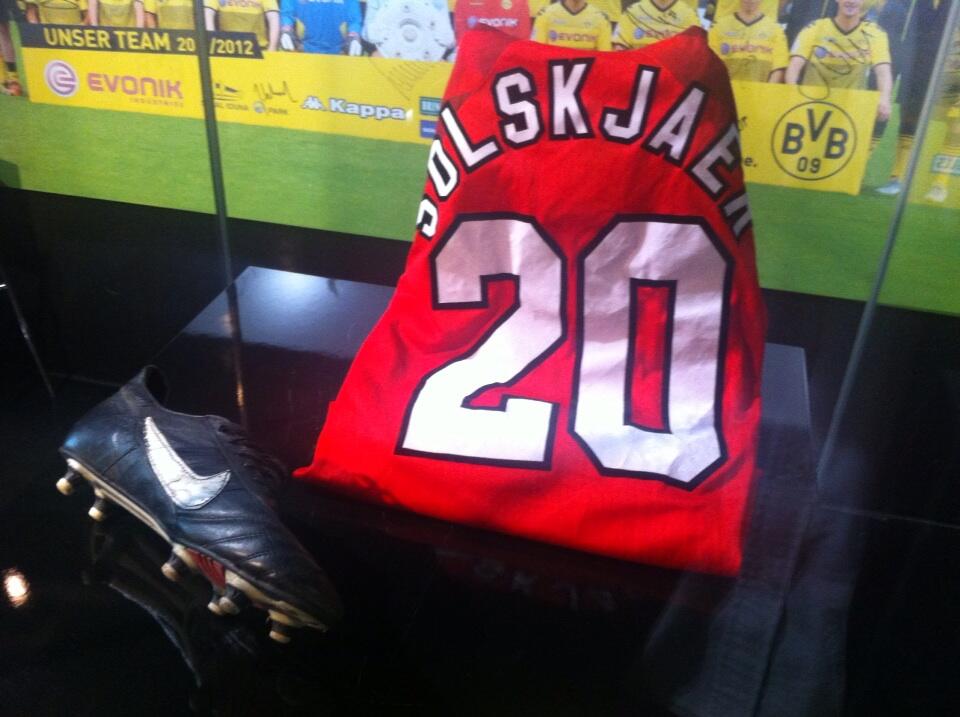 Ahead of their Champions League final with Bayern Munich, Borussia Dortmund have already drawn first blood.
Dortmund, the Bundesliga runner up to Bayern Munich, mocked their opponents by placing Ole Gunnar Solksjaer's original Manchester United kit in their museum. For those who may not remember, Solksjaer and the Red Devils delivered Bayern Munich their most devastating Champions League defeat in 1999, when the Norwegian striker scored the game-winning goal in injury time.
The two Bundesliga teams face in the penultimate Champions League match on 25 May at Wembley, which gives Bayern Munich plenty of time to strike back. One can only hope.